.
.
WE HELP PEOPLE WHO HAVE A HOUSE
THAT THEY NO LONGER WANT TO OWN

.
.
This Video Provides An Overview Of The Services That Are Available From HRCash4Homes. It May Significantly Benefit You!

You May Have Come To This Page Because You Searched Online For The Words Sell My Home Fast In Hampton Roads Va.
Or, You May Have Received A Letter, Postcard, Email, Or Text Message. If So, Then Please Understand That This Basic Information Was Obtained From The City Records. It Shows Your Name As The Owner Of The Home. We Understand That You May Not Be The Same Person. You Just May Happen To Have The Same Name.
If You Are Not The Owner Of The Address You Were Contacted About Then Please Disregard. We Apologize For The Mistake.
But, If You Are The Owner Of This Home Then I Would Like To Introduce Myself. My Name Is Greg. I Am A Real Estate Broker In The Hampton Virginia Area. And First, I Want To Assure You That If You Did Receive A Letter, Postcard, Email, Or A Text Message From Our Company, It Is Completely, 100%, Legit. We Have Contacted You Because You Are Listed As The Owner Of Record In The City Property Records Office.
As the website name indicates, we are Hampton Roads Cash For Homes LLC. We partner with a network of real estate professionals and real estate investors in the Hampton Roads, also known as the Tidewater, area of Virginia.
We buy houses, condos, multi-tenant buildings, duplexes, townhouses, and occasionally small commercial property.
We buy houses from owners who would like to sell their home in "As Is" condition! This means no repairs have to be made by the seller at all!
Plus, we pay "All Cash" for the house! This means no waiting around for loan approval! It also means not having to do any of the things a loan company typically requires. No appraisals, No termite inspections, No surveys, etc.
And, it doesn't matter what type of bad looking, or distressed, house you have. HRCash4Homes would like to make a no obligation offer to purchase your home for cash. Whether your home is cosmetically ugly, or has repair issues. Or, for whatever reason, the home has you in a bad situation that you would like to resolve.
Every situation is different. But HRCash4Homes may be able to submit a risk free, fast, cash offer to you!
Life happens to all of us! And people find themselves in a circumstance where they want, or need, to quickly sell their house for any number of reasons, including:
Structural Issues
Foreclosure
Relocation Or Job Transfer
Undesirable Neighborhoods
Divorce
Need For Cosmetic Fix Up
Retirement Or Downsizing
Death Of A Loved One
Liquidating Assets To Pay Bills
Inheriting A House You Don't Want

Tired Of Living In An Ugly House
Job Loss
Bad Mortgage Loan

And More
We have bought many properties from homeowners just like you, right here in the local area of Hampton Roads.
We are not a referral network, we are local real estate professionals and real estate investors. Our real estate company has been helping people sell houses since 1996.
Over this time we have created an effective way to help homeowners sell their houses quickly. Yes it may be true that the current condition of the home may be below market value. Plus, we estimate the cost of the repairs that will need to be done. We analyze all of the information that relevant to your individual situation. Then we determine a fair price for cash for the home.
There is No Cost, No Sales Pressure, and No Obligation to you! You are completely free to decide whether, or not, to accept the offer.
If you decide to accept the offer we will send you a simple, easy to understand, Purchase Agreement. You can take your time and read through it. You can contact us, or consult with an attorney, if you have any questions.
Everything is emailed to you in the universal .PDF format. It can easily be viewed on a windows PC, mac, laptop, tablet, even you android or iPhone. You can choose to print it out, or simply click-to-sign electronically, and then save it. This means the entire transaction can be completed on your Smartphone.
The agreement does allow for us to physically inspect the home to assessed it's overall condition. Once it is approved we can close, complete the sale, and get you the cash within 30 days. However, our typical transactions can be completed in as little as 2 weeks.
Most people know that selling your house the standard, traditional, way can be expensive, complicated, and time consuming. Whether you attempt to do it yourself as a For Sale By Owner or use Real Estate Agents. And the Realtor Fees alone can be thousands of dollars. Then there are the costs of the repairs. The hassles of getting it ready to be put on the market. The hoops the potential buyer's mortgage company wants you to jump through with all their required inspections. Then you never know if their home loan will even be approved, or not. This is why we can offer a solution for those who would like to simply get rid of the house and resolve their situation.
.
HRCash4Homes Offers You A Better Alternative! We Take The Stress Out Of Selling Your Home! Simply Scroll Down Below. Complete, And Submit, The Contact Form. Briefly Tell Us All The Pertinent Information. We Will Assess Your Home. And Your Individual Circumstances. Depending On The Amount Of inquires We Have, Please Allow Us 2 Business Days To Reply.
.
* PLEASE NOTE * The Information On This Page, And The Video, Is Primarily Intended For Owners Who Know Their Home Is In Some State Of Disrepair. Or Has Become A Source Of Distress For Which They Would Like A Quick Solution. We Are Real Estate Investors. And We Have Helped Many People Resolved Situations Like This. However, We Are Also Real Estate Agents! So We Know That There Will Be Those Owners Who Have Kept Their Homes In Great Condition. They Have Kept Up The Maintenance. They Have Kept Up On The Repairs. They Have Even Done Upgrades To The Home. Their House Is "Move-In Ready" And Will Be Able To Compete With Similar Homes On The Real Estate Market. We Can Help These Owners As Well! Simply Complete & Submit The Contact Form Below. In The Very Last Comment Section, Tell Us You Would Like To Place The Home Up For Sale On The MLS. We Will Then Send You The Current Statistic For The Home's Specific Area. Homes That Are Currently For Sale Now. And Homes That Recently Sold In The Last 6 Months. The Information Is Free, There Is No Obligation, And It Will Help You Determine An Asking Price To List The Home.
.
.

.
.
.
.
.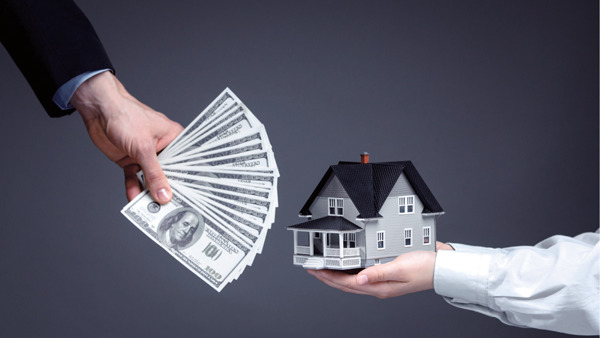 SINCE 1996 WE HELP PEOPLE SELL HOUSES FAST IN HAMPTON ROADS VA.
HR Cash For Homes LLC. 809 Aberdeen Rd Suite 9001 Hampton Va 23670