.


.
NOW SEEKING PROPERTY SCOUTS IN HAMPTON VA
AND NEWPORT NEWS VA. NO EXPERIENCE NEEDED!
We Are Hampton Roads Cash For Homes. A Division Of Peninsula Homes Real Estate. We Are A Full Service Real Estate Company Based In The Hampton Roads Virginia Area.
We Are Also Real Estate Investors. We Buy Houses From Distressed Home Owners At Below Market Value.
When We First Contact The Home Owner It May Be By A Letter, Postcard, Phone Call, Text Message, Etc. And Naturally One Of Their Very First Questions Is "HOW DID YOU FIND ME?"
This Video Shows You How! It Explains The Process. And, It Shows The Opportunity On How Anyone Can Help Us!
We Will Pay You $500 Directly From The Closing Of The Sale. The Payment Is For Your Marketing Assistance.  Plus, You Will Have The Opportunity To Make Much More!
.
* No Experience Needed * No Qualifying * No Application * No Interview * Anyone Is Eligible * No Boss * No Supervisor * Work For Yourself * Earn On Your Time * Zero Costs * Zero Risks * Unlimited Potential * Start Immediately
.
No, This Is Not Some Kind Of A Scam! This Is 100% Legit. Real Estate Investing Is A Huge Industry. And It Is Simply Not Possible For Investors To Find Everything Themselves! They Need Other People To Tell Them About Potential Deals! Our Company Actively Markets To These Investors. You Will Assist Us With This.
It May Be Called By Different Names Like Property Scouts, Property Locators, Real Estate Bird Dogs, Investor Lead Finders, Etc.  However, The Actual Process Is Universally Known As "Driving For Dollars". This Is What You Will Be Doing. Google This Term Now. You Will See Thousands Of Results From All Over The Country. As Well As Hundreds Of Videos On YouTube. This Is Not New. People Have Been Making Money By "Driving For Dollars" For Decades.
The Video Above Provides An Overview Of Our "Driving For Dollars" Real Estate Investors Home Referral Program. It Goes Over Everything That You Need To Know To Start Referring Homes, And Earning Money, Immediately! Please Watch The Full Video To Get Started. It May Be Helpful To Watch The Video More Than Once. The Process Is Simple.
.




HERE IS AN OVERVIEW OF THE MAIN STEPS




.




1) LOCATE A POTENTIAL HOME We are NOT interested in condos or townhouses. Only houses with a yard. We are NOT interested in any home that is currently For Sale or For Rent by a Real Estate Company or by the Owner. We are only looking for houses that appears to be vacant with no signs in the yard. It can be a house that is clearly in need of repairs. Or it can be a vacant home that just appears somewhat neglected.
.

2) GET THE ADDRESS AND GOOGLE IT This is to make certain it is NOT currently For Sale or For Rent anywhere online. The real estate investors that we work with do not need us to locate houses that they can easily find themselves on the internet. Plus, you will significantly increase the potential for a deal when you refer homes that they otherwise would never know existed at all. You want houses that are not on the Real Estate Market.
.

3) TAKE A PICTURE OF THE HOME Of course it does not need to be a professional photo. But it does need to be clear, visible, not too dark, etc. The typical Smartphone is more than good enough. The overwhelming majority of people will need to turn the phone sideways when taking a photo. You can do this without ever getting out of the car!
.

4) UPLOAD THE PHOTO ONLINE You already know that there are lots of FREE photo sharing websites. Photobucket, Imgur, Google Photos, Flickr, 500px, Free Image Hosting, TinyPic, PostImage, ImageShack, etc. You can use your own. We do not care what you use. You simply need to send us the link. And it should only take one click to get to the picture.
.

5) SUBMIT THE INFORMATION BELOW You will enter the information in the short form near the bottom of this page. Therefore, you should bookmark this page. Save it to your favorites. Because you will be coming back here often.
That Is It! These are the very simple basic initial steps. If you know how to Google an address. Take a picture with your phone. Upload it online. And send us the information. Then you are qualified. You do not even need to contact us to say you want to start. Just Submit A Home! We will get it!
Then, we will take the information and attempt to locate the owner of the home. We will send them a letter. It typically can take 7 to 10 for someone to reply to our contact. There will be people we will need to make repeat contacts before they respond. We will make an offer to purchase the home. If the owner is interested in selling the home we will then contact you. This is because more pictures will then be needed for the home. Which means the entire deal does not happen at all without you!
You and the owner and you will set up a time, at your convenience, where you can meet at the home to take additional pictures. This is a very strong indicator that a sale may occur! This should only take about 10 minutes of your time. We will keep you updated on the exact status of the transaction. Plus you will have the owner's contact information. So you will also be able to track the progress of the sale directly with them!
If a Sale, and Closing, is successful it typically takes about 30 days from the date the Sale Contract is signed. However, it can happen sooner!
You will be able to speak directly with the people who will be doing the Closing. Your $500 check will be available the next business day after the closing takes place. This is because the sale has to be enter in to the court records. You can have them mail your check. Or give them your direct deposit information. Or go to their office and pick up the check.
There are no limits on how often you can do this! After 3 successful referrals you will be eligible for $800.
This Clip Is Linked From YouTube. It Is One Of  Many "Driving For Dollars" Videos You Can Find There. This Person Happens To Be In Texas. But The Basic Steps
Are The Same Everywhere.

This Is Intended To Give You A Good Ideal Of The Actual Process Itself. Please Note Some Of The Great Tips He Gives. Plus, There Are Free Apps Available To Help Make It  Easier.

Also Note He Considers Making An Exception On A Home That Has A For Sale Sign. However, We Do Not. So If You See A Sign In The Yard You Should Not Stop There.

DRIVING FOR DOLLARS HELPFUL TIPS
A) It is very easy to get distracted looking for homes and not paying attention to the traffic, parked cars, pedestrians, etc. Also make certain too pull as close to the curb as possible when stopping in front of a home. Some people actually team up. One will do the driving while the other looks for potential homes.
B) There is FREE mapping app called Map My Ride. It is not for real estate. It is a fitness app for bike riders. It has a lot feature you would expect like measuring your calories burned, heart rate, etc. However, we are only interested in one of it's features. It uses the GPS in your smartphone to create a live visual map of every street you drove on. You can use it to keep track of where you have been, the neighborhoods you need to check out, etc. It automatically saves it and syncs it to the MapMyRide website. You simply pull up the app on your phone. Press Record when you are right at the place you want to start. Then remember to press Stop when you are done. When you get home just log in to the website. And there's the map. There's a few videos about it on YouTube. There's also Map My Walk and Map My Run which all do the same thing.
C) Often times you will encounter homes where the address is missing, painted over, covered up by something, etc. There is a FREE iphone, and android, app called Homesnap. It works by getting the GPS coordinates. You simply open the app. Point your phone in the direction of the home. And take a picture. Then it will give you the address of the home. Plus basic details about the home. It will also let you know if it is currently listed For Sale with a Real Estate Company. You will still need to Google the address. Because it will not tell you if it is currently For Sale or For Rent by the Owner.
D) When you meet with the home owner to take the additional pictures you will know their name and have their contact info. But you still will be meeting a complete stranger for the first time. You may want to consider simply bringing someone with you.
E) We will need a picture of the street to get a feel for the neighborhood. We will already have the picture of the front of the home. You will need to take a close up picture of the front roof. A picture of the back of the home. A close up of the back roof. A picture for each side of the home. Then one picture of every room inside the home. The whole thing should take less than 10 minutes of your time. You will upload those photos. Then come back here and submit the UPDATE for the home that you referred. Meeting the owner to take these pictures is not an absolute 100% guarantee that there will be a Closed Sale. But it is a very strong sign that it is headed in that direction. You will be able to keep up with the status from us. And from the owner directly.
F) Some of these houses can be in very bad shape. So you should ALWAYS watch your step. And use caution when entering inside these homes. Also they may not always be the most pleasa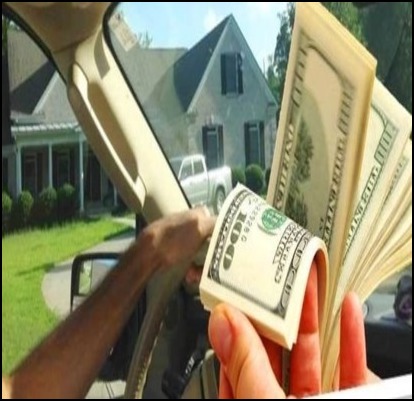 nt conditions. Things like very bad odors, unflushed toilets, etc. Yes, this can be a fairly easy way to make money. But it may not always be glamorous. Your objective is to get in, take the pictures, and then get out.
You Will Be Paid $500 From The Closing Of A Home Sale. After Just Three Homes That Successfully Close The Amount Will Increase To $800. If You Continue To Send Us Homes That Successfully Closed Then It Is Possible To Increase This To $1000.
As Long As People Need Some Place To Live, There Will Be Real Estate Investors Looking For Home Deals. The Potential Is Unlimited! Submit A Home Using The Form Below. Get Started Today!
.
.

.
.
.
.
.
.
..
.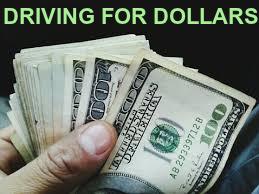 WE HELP YOU EARN CASH AS A PROPERTY SCOUT IN HAMPTON ROADS VA.
HR Cash For Homes LLC. 809 Aberdeen Rd Suite 9001 Hampton Va 23670
.