.
WE HELP LANDLORDS BUY, OR SELL,

RENTAL HOMES

.
This Video Provides An Overview Of The Services That Are Available From HRCash4Homes. We Help Landlords Increase, Or Reduce, Their Rental Property In Hampton Roads.

This Page Is Intended Specifically For Landlords. You May Have Received A Letter, Postcard, Email, Or Text Message. It May Benefit You!
Hello, My Name Is Greg. And As The Website Name Indicates, We Are Hampton Roads Cash For Homes LLC. We Partner With A Local Network Of Real Estate Investors In The Hampton Roads. We Buy Homes In Hampton, Newport News, Poquoson, York County, Norfolk, Chesapeake, Portsmouth, Virginia Beach, And Surrounding Areas.
Our Company Provides Assistance To Distressed Home Owners. These Are Individuals Who, For Whatever Reason, Find Themselves In A Situation Were They Want To Quickly Sell A House. We Can Quickly Buy That Home For Cash. That Is How This Website May Benefit You!
Or, Because We Are Able To Acquire Houses At Below Market Value, This Creates A Great  Opportunity For Anyone Looking To Buy Real Estate Investment Homes. And That Is Also How This Website May Benefit You!
We contacted you based on a home For Rent ad that we saw online. Typically it was somewhere like Craigslist.
Our company buys bad houses. This could be bad describing the way the home looks. Or it could be that the owner finds themselves in what they may consider to be a bad situation. Like stuck being a landlord when they no longer want to be.
We know all of the many responsibilities, problems, and headaches, that can go along with renting a home and being a landlord. Many may have unsuccessfully attempted to sell the house before. Or, for whatever reason, they are only renting it out because they feel they have no choice. In any case, the house has become a burden that they would just really like to eliminate.
And this is how we may benefit you. These are the types of situations we can help with. These are the types of homes that we buy. Landlords who just want the house, and the problems it has caused, gone!
And we are able to acquire these homes at below market value. Which creates a great opportunity for you if the opposite is true!
So this is why we have contacted you. It is just an inquiry. We know that the majority of landlords will fall in to three basic categories:
1) They are just find with the way things currently are.
2) They no longer want to be a landlord and really would like to get rid of the house.
3) The complete opposite is true. They are interested in buying more houses.
Well if you fall into that first category then we are sorry to have bother you. However, if you are in either of the other two categories then we may be able to benefit you!
If you are interested in buying more rental properties then this is an invitation for be notified whenever we acquire an investment home. However, we do not want to continue sending you messages without your permission.
We are inviting you to click the link below to visit our Buyers List page. You can skip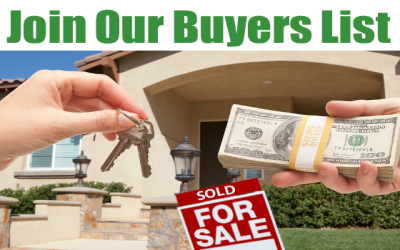 that video if you like. Just scroll down the page and complete the short contact form.
We send the the buyer notifications out by email and text messages. We know that some of us may go days without checking our email. And text messages can get overlooked. So we send out both. The emails will require a click-to-approve and opt-in to start receiving the home notifications. Join Our Buyers List

OR
If you are interested in selling the house. We buy houses from owners who would like to sell their home in "As Is" condition! This means no repairs have to be made by you at all!
We pay "All Cash" for the home!
This means no waiting around for loan approval! It also means not having to do any of the things a loan company typically requires. No appraisals, No termite inspections, No surveys,
etc.
And because we pay cash the whole transaction can happen very quickly. You can receive a check within the next 30 days. And in many cases it can happen much sooner.
There is absolutely no obligation. You are free to accept the offer, or not. You can simply contact us just to find out what you options are.
So take a moment to complete the form now. We look forward to working with you.
.
HRCash4Homes Offers You A Alternative To Being A Landlord If You No Longer Wish To Be! We Can Make You An Offer To Purchase The House.
Simply Scroll Down Below. Complete, And Submit, The Contact Form. Briefly Tell Us All The Pertinent Information. We Will Assess Your Home. And Your Individual Circumstances. Depending On The Amount Of Inquires We Have, Please Allow Us 2 Business Days To Reply.
.
.
.
.
.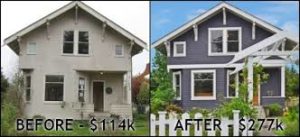 WE HELP PEOPLE SELL, OR FIND, RENTAL PROPERTY IN HAMPTON ROADS
HR Cash For Homes LLC. 809 Aberdeen Rd Suite 9001 Hampton Va 23670.