FREQUENTLY ASKED QUESTIONS
..

We Are Sure That You Have Questions. So We Have Created This Page To Answer The  Most Common Questions That We Are Asked Most Often. The First Part Of This Page Are Frequent Question That Individuals Have In Regards To Selling A House With HRCASH4HOMES. Then Below That Are Common Questions That Many People Have Who Are Considering Buying Their First Investment Property:
SELLING A HOME TO US
.

What Kind Of Properties Does HRCash4Homes Buy? We buy houses, townhouses, condos, duplexes, multi-tenant buildings, and occasionally small commercial property.
.
Will You List My House? No. We buy directly from you, the seller. This eliminates all agent commissions, home inspections, appraisals, and bank loans.
.
My Home Is Already Listed With An Agent. Will You Still Buy It? Absolutely! If you have a property that is listed with an agent and you need to sell it quickly, or if it has been listed for a long time without a sale, call us. In this case we would just need to submit our offer directly through your agent. You would still be obligated to whatever commission agreement you signed with them,
.
Will You Buy My Rental Property? If you are a landlord and you are tired of renters not paying the rent, breaking up your property, and calling you in the middle of the night, we can help you. We can buy real estate fast, no matter what shape it is in, even if it still has "problem" tenants in it.
.
I Need To Sell My Inherited Home. Will You Buy it? Yes. We will make you an offer. If you agree, we can close and you will receive your money from escrow as soon as little as 7 days!
.
Can I Sell My House In Probate? Yes. We will make a valid offer subject to the completion of the probate.
.
Am I Obligated To Take Your Offer? Absolutely not!
.
What Do You Mean When You Say You Buy My House "As-Is"? One of the biggest problems with selling a house quickly (especially a "distressed" property) is getting it ready to sell. If you are in a hurry, or your cash is limited, fixing up the house can create a real problem for you. But if you don't fix it, you know it will be very difficult to sell. New owners (Non Investor Buyers) don't want to buy a house that needs work. In fact the typical home buyer may want the seller to fix every single thing. That's where we can help you. We can buy your house in any condition. You don't have to fix it. You don't have to paint it. You don't even have to clean it.
.
Can You Help Me If I Am Facing Foreclosure? If your are in mortgage foreclosure and are tired of all the phone calls, letters and the stress they cause, we may be able to help. We want to be completely upfront and honest. It really depends on what stage the foreclosure has advanced to. And how much money is owed. And who that bank, or mortgage company, is. Some are much more easier to work with than others. It may be a case where it has progressed to the point where that particular company is not willing to stop it.
.
Can You Still Buy My House If I Am In Bankruptcy? Depending on your circumstances, bankruptcy should not stop you from selling your house. It might add some delay and complications, but it can usually be done. The best person to ask is your bankruptcy attorney or trustee.
.
How Much Will Your Services Call Me? Nothing.
.
Do You Buy Every Property You Look At? No. Every home is considered on a case by case basis. And sometimes it is just not possible. There will be times when the price or terms we can offer doesn't meet the seller's expectations. Sometimes we can't get clear title, and ownership, of the home. Sometimes the cost of repairs is way more than the home would be worth. Sometimes the foreclosure process has just gone to far to stop it. There are many things that are beyond our control. They could affect whether we make an offer or not. And whether the home owner decides to accept it, or not.
.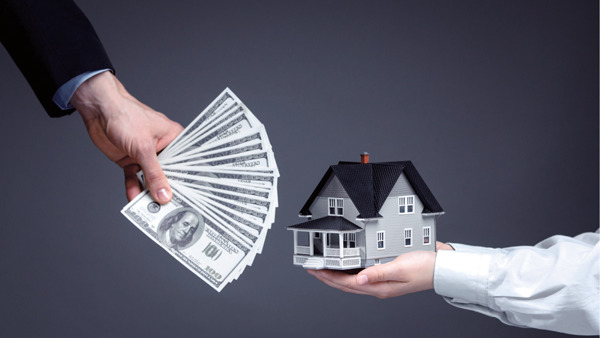 How Do You Get The Money To Keep Buying Properties? Throughout this site we have talked about our associations with other real estate professionals and investors. When we make an offer on a house, we have already determined where the funds will come from. Sometimes it is our own cash. Other times, we bring in investment partners who have cash. We also have relationships with private lenders who will finance our purchases.
.
What Will You Do With My House Once You Buy It? Most likely, we'll fix it up. We bear all the costs for the necessary repairs. This is where we also make the home available to all investors. Many of them may decide to hold on to the home. Often these houses make excellent rental income for real estate investors.
.
.
What If My Question Wasn't Answered Here? Call us at (757) 932-0004. Or you can visit our Owners  page. You can complete our short form. Tell us about your house. Let us know a little bit about your situation and ask your question all at the same time. OWNERS
BUYING AN INVESTMENT HOME FROM US
What Types Of Houses Are Available? We purchase the most common types of residential homes from owners. So these will be one story and two story houses, townhouses, and condos..
.
Do These Homes Always Need Work? We would have to say Yes. Because most people that have the nice looking, turn key, ready to move in, homes are putting them on the regular real estate market. They typically will not sell these types of homes at a discount. And the very crucial key to profitable real estate investing is getting the property at a discount. And that usually means houses that require some sort of manpower in order to make them nice looking, ready to move in homes.
.
How Much Work? Each individual home is different. There's going to be the obvious things you can clearly see like carpet needing to replaced, painting, replacing windows, etc. These are what you will commonly hear referred to a cosmetics. Then there are things that are not clearly visible like is the heating and cooling working properly, are there electric, or plumbing issues, etc. This is why we strongly recommend you have an experienced, trusted, contractor look at the home before making that decision whether, or not, to purchase the home.
.
Do We Have To Pay All Cash For The Home? We strongly recommend that you do. The name of our company is Hampton Roads Cash For Homes. That primary describe how we acquire these homes. Not you. But keep in mind these will be homes that typically will not qualify for a home loan due to their condition. Unless you can get financing where the purchase price and estimated repairs are rolled into one. However, also keep in mind that you will be competing against other investors who have the cash. The house could be long gone by the time your loan gets approved. So however you get the money, you should be able to do it quickly.
.
Is It Better To Resell Or Rent The Home? This is an individual choice based on your personal goals. Do what ever research you feel is necessary to make the right decision for you. However, in general, we already know that people will always need a place to live. Which means a decent home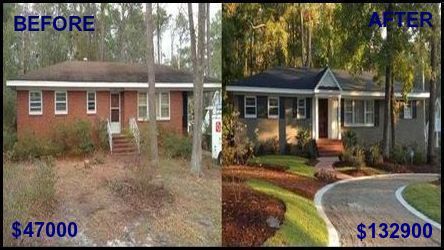 will always have people interested in renting it. We strongly recommend that you review their credit, get references, etc. You want to make sure you reduce the risk of getting bad tenants in your home. You hold on to the home, get the monthly income, the home increases in value over the years, etc. On the other hand, if you get a home at a really good price, no major repair costs, fix it up, then resell it, depending on the real estate market you can make a significant amount of money fairly quickly. And then you can do it again.
.
What If My Question Wasn't Answered Here? Call us at (757) 932-0004. Or you can visit our Investors  page. You can complete our short form. Are you thinking about buying your first investment home? Tell us about what you are personally interested in. We can do a search to see if there is something currently available that matches. Or are you experienced and routinely invest in real estate? Then sign up to be added to our Buyers List. And also let us know what types of properties you are interested in. INVESTORS
EARN EXTRA CASH THROUGH US
How Can I Make Money With You? We have a very active Investment Home Referral Program. It is fairly simple. We will pay $500 on the Closed Sale of a house that you refer to us. Plus you will have the opportunity to earn more.
.
Why Is Your Company Doing This? The reason is also kind of simple to understand. Real Estate Investors are always looking for homes that may be potential deals. And it is absolutely impossible for them to search every street, in every neighborhood, in every city, of Hampton Roads themselves. So they need other people to tell them..
What Are You Looking For? We are NOT interested in Condos. We are NOT interested in Townhomes. Only Houses with a yard. We are NOT interested in anything that can be found online. Investors do not need anyone to help them find something that is already currently For Sale or For Rent by Realtors or the Owners. They can just do a Google search and find these themselves.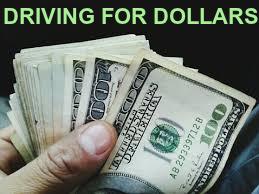 .
What Do I Need To Do To Start Earning Money? It is commonly known everywhere as "Driving For Dollars". You can Google the term. Or find many videos on YouTube to confirm that this is legit! We have a video on our page that explains everything you need to know. Please visit that page. Watch the video. Our whole process is fairly simple. You find the home. Take a picture. Upload it online. Submit the address to us. We find the owner. If they want to sell you will meet them to get additional pictures. You get paid at Closing. The process can take 30 days. Or less. REFER.
.
.
.



 WE HELP PEOPLE FIND INVESTMENT PROPERTIES IN HAMPTON ROADS VA.


 

HR Cash For Homes 809 Aberdeen Rd Suite 9001 Hampton Va 23670