.
WE HELP PEOPLE BUY A REAL ESTATE




INVESTMENT HOME IN HAMPTON ROADS



This Video Gives An Overview Of The Services That Are Available From HRCash4Homes That May Benefit You.
This Page Is Intended For Those Who Would Be Considered As First Time Real Estate Investors. If You Are Experienced, And Have Purchased Investment Properties Before, Then We Encourage You To Just Sign Up To Be Notified Whenever We Acquire A Property That You May Be Interested In. Join Our Buyers List Above.

My Name Is Greg. And As The Website Name Indicates, We Are Hampton Roads Cash For Homes LLC. We Partner With A Local Network Of Real Estate Professionals And Real Estate Investors In The Hampton Roads, Also Known As Tidewater, Area Of Virginia. These Are The Cities Of Hampton, Newport News, Poquoson, York County, Norfolk, Chesapeake, Portsmouth, Virginia Beach, And Surrounding Areas.
Our Company Buys Houses From Distressed Home Owners. These Are Individuals Who, For Whatever Reason, Find Themselves In A Situation Were They Need To Quickly Sell. And We Are Able To Help Them By Quickly Purchasing Their Homes For Cash. We Acquire These Houses At Below Market Value! This Creates An Opportunity For Others To Purchase These Homes At A Discount. And That Is How This Website May Benefit You!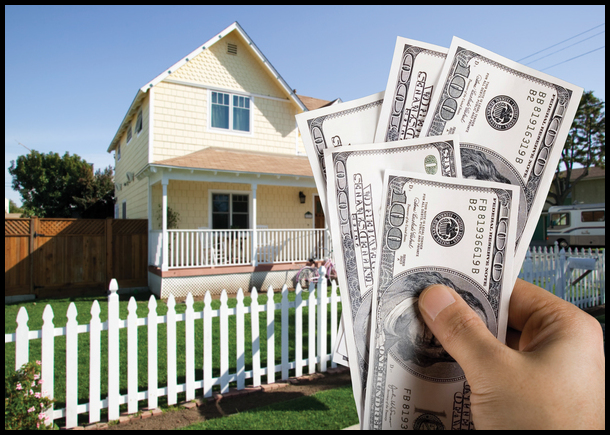 .
Have You Ever Thought About Buying Investment Houses To Fix Up And Resell? Or Keeping The Home And Owning It As A Rental Property That Provides You An Income Month, After Month?
Nearly Everyone Already Knows That Real Estate Is A Well Established Investment Opportunity? One That Has Been A Proven Method To Make Money, And Build Wealth, In America For Centuries. Better Than Savings, Stocks, Bonds, Or Any Type Of Investment You Can Think Of.
And real estate has been proven to do this even through the normal cycles of when the economy is up. And when the economy is down. History has shown that yes there are periods when home values may depreciate. However, they typically rebound, and increase in value, over time.
If you are considering purchasing an investment home then, of course, this will be a personal decision based on your own individual circumstances. But here are some things, in general, to consider:
.
RESALE
You can buy an investment property specifically for the purpose of reselling it. Nearly everyone knows the basic concept. You buy low and sell high. The common term we always hear is flipping. You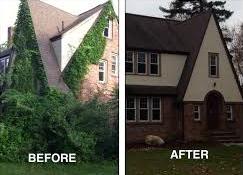 buy properties for a cheap price, fix them up, and sell it for much more in a matter of months. And, of course, it may be easier said than done but this is the basic concept that people have been doing for generations in America. You primarily want to be able to identify a property that can be bought for less and sold for more. And you want to be fairly confident that you can handle whatever repairs it may need. It does not have to actually be you that physically does the work. But you want to be certain you will be able to have it done and still return a profit. Here is a really good article by the Huffington Post on the basics you should consider for Flipping Houses.
.
RENTAL INCOME
Here it is not so crucial that you get the home for a significantly low amount. But, of course, you still want to get it at a good price. However, the intent here is to hold on to the property for an extended period of time. History has proven that the value will increase over the years. And while that is happening you are earning a passive income through the monthly rental fees. One fact that will never change is that p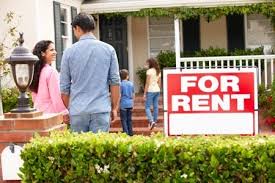 eople will always need a place to live. And the overwhelming majority of people, for a variety of reasons, will rent instead of buy. And many of them prefer homes, townhouses, and condos instead of an apartment complex. Probably the most important thing is screening prospective tenants. You want to make sure, as best you can, that you are renting to people who will take care of your home. Here is a great article by Investopedia on the basics to know for investing in Rental Homes.
.
If You Have Been Thinking About Buying An Investment Home We Recommend You First Get Started By Just Seeing What Is Available. There Is No Cost, No Obligation, And No Commitment To Just Drive By Some Available Homes. Just Complete, And Submit, The Short Form Below. Tell Us Who You Are And What You Are Interested In. We Can Send Home Currently Available That Match.
And/Or, If You Choose, We Can Notify You Whenever We Acquire New Properties. Just Simply Enter Your Email Address Below. You Will NOT Receive Anything, AT ALL, Except Property Notifications. About 2 or 3 per month. You Will Need To Go To Your Email And Confirm Your Request.
.

.

.
.
.
.
.
..
.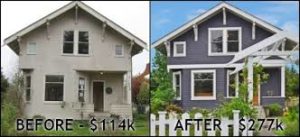 WE HELP YOU FIND REAL ESTATE INVESTMENT HOMES IN HAMPTON ROADS
HR Cash For Homes LLC. 809 Aberdeen Rd Suite 9001 Hampton Va 23670