WE HELP PEOPLE FIND INVESTMENT
HOMES IN HAMPTON ROADS VIRGINIA

.
This Is A Very Brief Video That Provides An Overview Of Services From HRCash4Homes That May Benefit You.
My Name Is Greg Ford. We Buy Houses From Distressed Sellers At Below Market Value. This Creates An Opportunity For Real Estate Investors.
We Have Contacted You Because City Property Records Indicates You May Have Previously Paid Cash For A Home.
This Is An Invitation To Sign Up To Be Notified Whenever We Acquire A New Property.

We Acquire About 3 to 4 Properties A Month. Then We Send Out Notifications By Email and Text Messages. They Will Have A Link To A Page With A Video Slideshow. It Will Have The Property Information. If You Are Interested You Can Simply Drive By The Address. Then Contact Us If You Would Like To See Inside The Home. We Are Able To Provide MLS Data For Recent Sold Comps Of Similar Homes In The Area.
.
Below Is Just An Example Of How Our Property Info Page Will Usually Appear. This Is A Home That Recently Sold. Simply Scroll Below The Video. Then Complete, And Submit, The Short Form To Be Added To Our Notification List.

413 COLONIAL AVE HAMPTON 23661  $25,000  3BR/1BA  SQFT-927  BUILT-1941

.
COMPARABLES: Here Are 3 Similar Homes In The Same Area That Recently Sold Close To Market Value.
This Is MLS Data. It Is A REIN Auto Generated Link. The Link Expires In About 30 Days From The Date It Was Generated. Our Homes Typically Are Sold Before The Link Expires. It Should Open In A New Page.
VIEW COMPARABLES HERE.
The Information Above Is Just An Example Of How Our Property Page Will Typically Look. It Is Likely That This COMPARABLES Link May Have Expired. But They Will Be Active On Our Property Notifications.
.
THANK YOU
Greg Ford, RE Broker
HRCASH4HOMS.COM

.

.
.
.
.
.
.
..
.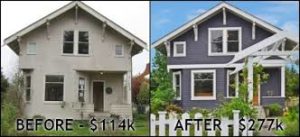 WE HELP PEOPLE FIND INVESTMENT PROPERTIES IN HAMPTON ROADS VA.
HR Cash For Homes LLC. 809 Aberdeen Rd Suite 9001 Hampton Va 23670
1602497, 1624800, 1646002