.
HOUSES CURRENTLY AVAILABLE FOR AROUND $30,000




ALL ASKING PRICES FOR THE HOMES ARE NEGOTIABLE



.
.




515 CHESTERFIELD RD, HAMPTON 

  4BR 2BA    $35,000
Hardwood floors underneath all carpets. One of the cheapest homes in Hampton! Less than a mile to get onto 664 and about 2 miles to get onto 64. Not a foreclosure or a short sale! Not in a flood zone! First floor master bedroom with attached full bath. Detached garage. 2 full baths! 
Greg Garrett Realty  
MORE INFO
2002 CHESTNUT AVE, NEWPORT NEWS  4BR   2BA  $31,500
Larger 3 bedroom 2 bath traditional home on corner lot with detached garage with convenient Newport News location. Good potential & perfect for investors or rehab buyers! Must see to appreciate! Go see this one & send offers today!  Chantel Ray Real Estate Inc.   MORE INFO

626 DECATUR ST, NEWPORT NEWS  2BR   2BR  $33,900
2 bedroom 2 bath home that will be an excellent rental once it is fixed up.

Great for investors.

RE/MAX Allegiance    MORE INFO


2403 PARISH AVE, NEWPORT NEWS  4BR  1.5BA      $38,000
Investors, this is a great 4 bedroom 1.5 bath investment home. It sits on a corner fenced lot. Lots of potential to be a great rental income producer. Golston Real Estate Inc.    MORE INFO

655  B
ELL STREET, HAMPTON 

  3BR 1BA     $35,100
Priced to Sell! Under Assessment! Yes it needs work, but at this give away price, how can you go wrong! Close to shipyards, military bases, I-64 & I-664. This would make a great Rental Investment!
Long & Foster Real Estate Inc.    MORE INFO


Nothing Will Replace Actually Driving By The Address. But This Is Close. It Is A Google Earth Satellite Tool. Simply Enter The Street Address, City, Zip Code. You Can Zoom In, Zoom Out, Drag It Around, Look At The House Next Door, Across The Street, Down The Street, Etc.

.
.
This Web Page Was Created To Assist People Searching For Houses For Sale Under 30,000 In Hampton VA, Homes For Sale Under 30,000 In Newport News VA, Homes For Sale Under 30K Near Me, Etc.
There Are Homes Priced Withing The $30,000 Range.  A Couple Are Priced A Little Above $30,000. We Chose To Post Them Here Because You ALWAYS Can Submit An Offer For Less Than Their Asking Price!
This Page Will Also Help Those Searching For Foreclosed Homes For Sale Hampton VA, Foreclosure Homes In Newport News VA, Fixer Upper Homes In Hampton VA, Fixer Upper Homes In Newport News VA, Handyman Homes For Sale In Newport News VA, Handyman Homes For Sale In Hampton VA, Cash Homes For Sale Hampton VA, And Cash Homes For Sale Newport News VA.
This Brief Video Answers Some Of The Most Frequent, And Common, Questions That We Receive.
If You Have Ever Considered Owning An Investment Property Then These Are Some Of Lowest Priced Homes Available. Of Course, There Is A Reason Why. The Most Common Is That The House Is In Needs Some Repairs. Or, They Are Located In Areas That May Not Be Consider The Most Desirable. Or Both.
This Is Why The Price Has Been Discounted. So You Will Have To Check The House Out To Determine If The Work Is Something That You, Or Someone You Know, Can Handle. And Understand That These Houses Are Perfect For Rental Homes. So While You May Never Considered Living There Yourself These Are Exactly What Many Tenants Are Looking For. They Will Always Be In Demand!
WHAT YOU NEED TO KNOW
PROOF OF ABILITY TO PURCHASE The very first thing that a Buyer must do is show the Seller that they are serious. Provide evidence that you have the required money. You have the ability to purchase. And you are not wasting their time. The Seller has already established that they actually have the house for sale. Now, the Buyer needs to establish that they actually have the ability to buy it! Every seller will require proof that you have the down payment. This can be a bank statement, copy of money order, etc. Or a simple letter from the bank or credit union. No personal checks. This will be required BEFORE they allow us to see inside the house. They want to know if a deal is even possible. And, it is amazing how much more willing Sellers are to deal once they see the money. Plus once you see the home, if you should decide against it, then we will already have the POF for the next home you look at.
TIP: Only let them see what they need to see! For Example, If the asking price is $35,000. And you want to offer $33,000. Do not send them a bank statement showing $50,000 in your account. Just get a letter from the bank stating $33,000 is currently available. If you do use a bank statement than take a black marker and cross out any sensitive information like account numbers, ssn, etc. You can scan & email. Or fax to 757-299-9900. The Purchase Process Does Not Move Forward Until You Send The Proof Of Funds.
.
CLOSING COSTS There is more required to buy a home than just the price of the home! We understand that many people viewing this page have previously purchased a home. We also know there will be many first time home buyers. However, both frequently forget to include Closing Costs in the calculations for how much money that will be needed in total. This is for the Lawyers to do everything required to transfer the ownership of the home to you. This includes: a title search to make sure the Sellers really are the true owners of the home. Make sure there no liens against the house, back taxes, city fees, etc. Title insurance to protect your ownership rights. There is state, and city, sales taxes. Entering your name in the court records as the new owner, and more. It includes a $495 Buyer Representation Fee. The total estimates for Closing Costs will be approximately $1800 for everything. You should include this, together with your down payment, to estimate the total amount of money that you will need to buy the home.
.
VIEWING THE HOME Once we meet to see inside a home, it may not be possible to quickly go back. Anyone that you would like to see it should be there at that time. We should not schedule an appointment until everyone can be available to see the home. Keep in mind that the prices have been significantly reduced because the home is being sold in it's "As Is" condition. Therefore, you want to be comfortable that you, or someone you know, can handle whatever repairs may be needed. You should have someone there who can check the home out for you.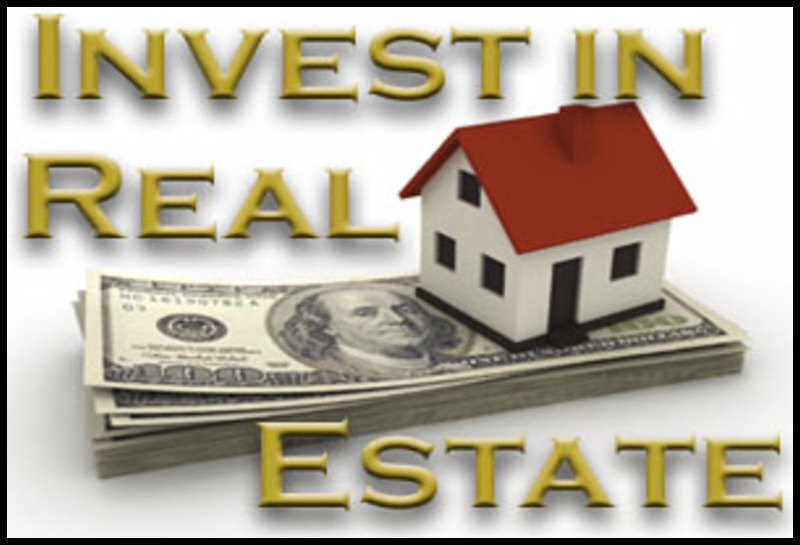 .
DEPOSIT When ready to submit an official Purchase Offer to buy the home, a Deposit will be required. It can not be a personal check. The amount can vary depending on who is selling the home. With most individual Sellers it can be $500. Most Bank Foreclosure will require $1000. And there are some Government Homes that require 10% of what ever your offer amount is. The Deposit is totally credited towards your Purchase Price at Closing.
.
.
.
PLEASE UNDERSTAND THESE ARE NOT OUR RULES. IT IS WHAT'S REQUIRED TO BUY A HOME.
IF YOU'VE EVER THOUGHT OF AN INVESTMENT HOME? THESE ARE THE LOWEST AVAILABLE!
IF THERE'S A HOME YOU ARE REALLY INTERESTED IN, THEN ACT NOW BEFORE IT IS SOLD.
LET US KNOW WHAT YOU WOULD LIKE TO DO. WE WILL TRY OUR BEST TO WORK FOR YOU!
.

Please Take Your Time. Read This Entire Page.
Then Contact Us To Get Everything Started.
Your Information Is Kept Strictly Confidential.
.

.
.
.
.
.
..
.



 WE HELP PEOPLE FIND INVESTMENT PROPERTIES IN HAMPTON ROADS VA.


 

HR Cash For Homes 809 Aberdeen Rd Suite 9001 Hampton Va 23670
 Email: 

gregford@hrcash4homes.com   

24hr Message:

 757-932-0004